Hollywood Topliner
$22,999.00
Partridge Singapore rolls out the red carpet with the Hollywood Topliner. Get your book transformed into a full-fledged screenplay—with character monologues and dialogues, detailed sequencing of action scenes, scene transitions, and more.
When your screenplay is ready, Partridge Singapore will send it to 5 More Minutes for their consideration. 5 More Minutes is a full-service production company run by veteran Hollywood executive John Saachi. Their ongoing projects include the film adaptations of the New York Times bestselling books, Dork Diaries and Rogues Gallery. Should 5 More Minutes decide not to engage your work for a project, your screenplay will be added to our exclusive Hollywood database.
This service includes the following:
Complete screenplay. Written by a professional screenwriter, it will be based on your approved treatment.
Submission to 5 More Minutes. Your screenplay will be submitted to 5 More Minutes for consideration.
Hollywood Database archiving. Your screenplay is archived in our Hollywood database where industry professionals can look for new material.
Full ownership. You retain full ownership of the screenplay.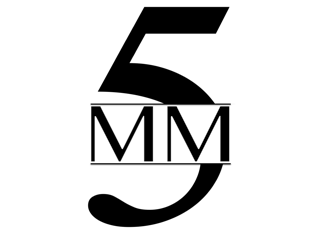 About 5 More Minutes
5 More Minutes is a full-service production shingle run by veteran Hollywood executive John Sacchi. Sacchi has spent over two decades in the entertainment industry. Before founding 5 More Minutes, Sacchi spent 15 years as a senior production and development executive at Lionsgate Films where he oversaw films including Confidence, Employee of the Month, They Came Together, My Bloody Valentine, The Possession, Killers, The Last Stand, Addicted, Conan the Barbarian, Punisher, My Best Friend's Girl, Pride, and Akeelah and the Bee. Some of the current projects 5 More Minutes is developing include an English language remake of Instructions not Included, directed by Anne Fletcher for Lionsgate; Vanish Man directed by Lee Toland Krieger and co-produced for 21 Laps and Lionsgate; Dork Diaries, which is based on the New York Times bestselling children's book series and produced for Lionsgate; and the New York Times bestselling author's Rogues Gallery, which is being produced for Lionsgate Television.
Please Note: Hollywood Storyteller is a prerequisite for Hollywood Topliner. Please speak with a Marketing Consultant if you have not yet purchased our Hollywood Storyteller service for your book. Please do not attempt to contact 5 More Minutes directly or your project will immediately be removed from consideration.
Call us today at +65 3165 7531 (Singapore) or +60 3 3099 4412 (Malaysia)
to speak to a consultant and learn more about this service.
Disclaimer: Prices are subject to change without prior notice. Prices listed do not include any applicable sales, use, excise, value-added, goods and services, or other tax, which will be added to the total at the time of purchase. Other restrictions may also apply.