Partridge Singapore Publishes Karen French's Entertain with Flowers and Flair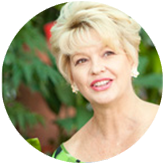 Partridge Singapore is delighted to announce Entertain with Flowers and Flair, an enjoyable and educational book on flowers and how to best display them for special occasions as well as daily life.
Karen French has certainly seen a great deal of the world. Born in England, she spent her youth in the sunny climes of Bahrain and Dubai. Returning to Europe to live in Holland, she shortly afterwards set out for the other side of the globe, residing in Indonesia before settling in Singapore.
Over the years, she has been featured in a host of international magazine publications offering floral tips, giving interviews, and sharing her wisdom on the world of floriculture. Karen sits on the Committee of the Floral Designers Society in Singapore and is a frequent attendee at large floral events. In addition to all of this, she also owns her own business, Karen French Floral Designs.
Entertain with Flowers and Flair fuses practical knowledge about flowers with a passion for how to make them part of daily life and hosting. The book includes a helpful list of materials and quick, ready-to-use advice on how to create floral arrangements, with many colourful photographs illustrating the designs.
As Karen says, 'My book, Entertain with Flowers and Flair, is a practical guide, written to inspire and share floral ideas with anyone who loves to entertain. For the Domestic Goddess who enjoys cooking and owns a plethora of cookery books, the book offers simple yet stylish floral ideas to enhance any décor or dining table.'
Reading through Karen's book, one gets the feeling of being advised by a true floral master, as well as someone whose passion for her subject transfers onto every page.
'I specifically wrote the book to encourage more people to embrace flowers for decorating and to explore their own creativity,' Karen says. 'I shared ideas from my classes to inspire the reader and give them the confidence that they too can create beautiful floral arrangements.'
Behind all of the instructive qualities of Entertain with Flowers and Flair is Karen's mission to help people revitalize themselves through the beauty and freshness of the floral world. 'The one message I'd like to convey to my readers is to take time to smell the roses, and to bring flowers and a little bit of nature into your life,' she says.
By clicking "Request My Free Consultation", you are providing your electronic signature, voluntarily authorizing Partridge Singapore and its affiliates to contact you using a manual or automated telephone dialing system and send you advertisement or telemarketing messages by email or text/SMS/MMS message to the address and phone number you have provided above. You are not required to agree to this in order to buy products or services from Partridge Singapore. You certify that you are over the age of eighteen (18). You'll get up to ten (10) messages per month. Standard message and data rates may apply. Click here to view our privacy policy.