Partridge Singapore publishes Christine Amour-Levar's The Smart Girl's Handbook to Being MUMMYLICIOUS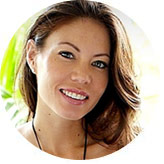 Partridge Singapore is proud to announce The Smart Girl's Handbook to Being MUMMYLICIOUS, a practical guide offering advice to post-natal mothers on how to get back in the groove and maintain their edge mentally and physically.
Christine Amour-Levar is an extraordinary individual. Fluent in six languages, she has worked in high-pressure marketing roles for Nike across four continents, holds degrees in International Business and Interior Design, and launched Singapore's only multi-brand Brazilian fashion boutique, while also contributing articles to various periodicals and founding a charity devoted to ending violence against women. In between all of this, she has raised four children and remained active in their daily lives.
Hence, Christine's Handbook speaks from experience. The book, published by Partridge Singapore, outlines how to bring yourself back into tip-top shape – literally from the moment you return home from the hospital. The 19 chapters are peppered with fun, personal anecdotes, as well as interesting facts and research to help you navigate the pitfalls of early motherhood on your way to getting your groove back post-partum.
As Christine said, in an interview just after publishing her book: "Motherhood is the most beautiful thing that has ever happened to me, and raising my four children is the greatest job I could ever undertake. Nevertheless, I do manage to pack in quite a lot of other activities, projects, work, hobbies, and passions. Because of this, I feel I am able to lead a fulfilling and meaningful life."
The tone of the book is that of a girlfriend sharing her experience and advice after having had four children and getting back into shape after each gruelling pregnancy. Beautiful and witty watercolour illustrations keep you chuckling along the way, and match the comical and light tone of this original work. The Smart Girl's Handbook to Being MUMMYLICIOUS comes complete with a Weight Loss Contract with Yourself, a Progressive Measurement Table for your figure, 25 Mummylicious recipes and is filled with interesting facts and ideas, as well as inspiring quotes to help you get back to your shapely self in no time!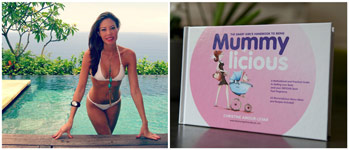 By clicking "Request My Free Consultation", you are providing your electronic signature, voluntarily authorizing Partridge Singapore and its affiliates to contact you using a manual or automated telephone dialing system and send you advertisement or telemarketing messages by email or text/SMS/MMS message to the address and phone number you have provided above. You are not required to agree to this in order to buy products or services from Partridge Singapore. You certify that you are over the age of eighteen (18). You'll get up to ten (10) messages per month. Standard message and data rates may apply. Click here to view our privacy policy.