Author Reviews
Read about published authors' personal experiences working with Partridge Singapore.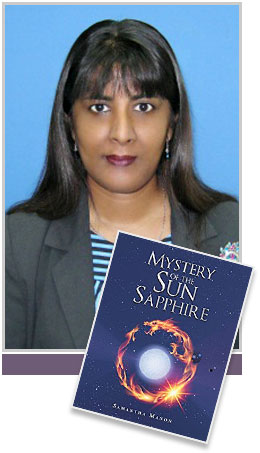 Samantha Manon, author of Mystery of the Sun Sapphire
The final product is OUTSTANDING! I was blown away by the quality of the print. It exceeded my expectations on all levels. I am confident that children and parents will love it. A big thank you to the team at Partridge Singapore, for turning a dream into reality. You guys did a fantastic job.
---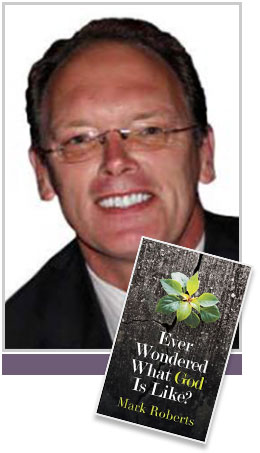 Mark Roberts, author of Ever Wondered What God Is Like?
From the start, the team was both caring and professional. There were a few times I felt myself hesitating and not sure, but the Partridge team stood by me. They pushed when necessary and other times they just encouraged me when I needed it. I guess its experience. I felt comfortable and I have no doubt I received the best advice available. Thanks guys!
---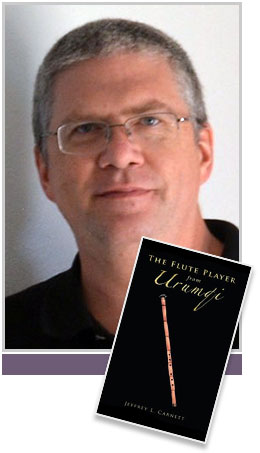 Jeffrey L. Carnett, author of The Flute Player from Urumqi
While Partridge is self-publishing, the standards of editing and the professional advice along the way is like any mainstream publishing process.
---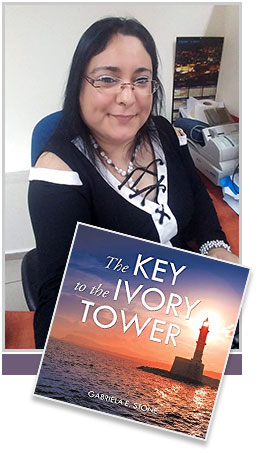 Gabriela E. Stone, author of The Key to the Ivory Town
Partridge has a good customer support that is always available and free calls that are very helpful when you need something.
---
Ayon Banerjee, author of Bereft
I think the decision of going to Partridge for my first book was a great decision. Partridge consistently over-delivered on my expectations. I was really impressed with their thorough professionalism and the way their representatives gently hand-hold and lead a new author through the tentative baby steps of publishing for the first time. So thank you very much team Partridge!
---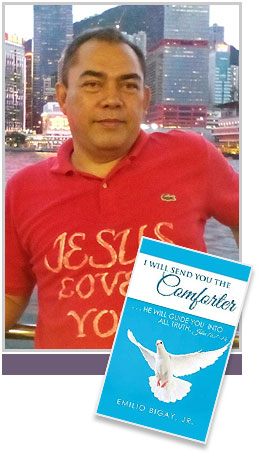 Emilio Bigay, author of I Will Send You the Comforter
Partridge has courteous, persistent, respectful, patient, and good hearted-staff.
---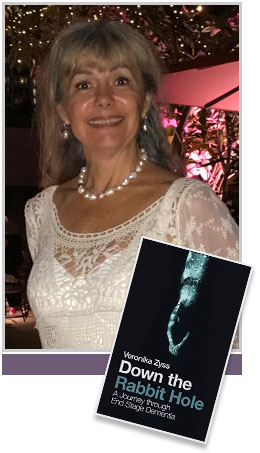 Veronika Zyss, author of Down the Rabbit Hole
Partridge delivered everything they said they would. They even excelled in places. My intention was to write. I knew nothing of marketing, WebPages, blogs, platforms, etc., nor was I interested in learning. With my book in print, professionally presented, I can decide if I want to send it to possible agents. If an agent picks up the book, he can run with it. In the meantime, I have achieved my goal, which was, writing and publishing a book. Partridge opened the door to innumerable possibilities …and if you are asking, would I publish book 3 and 4 with them? Unequivocally YES!
---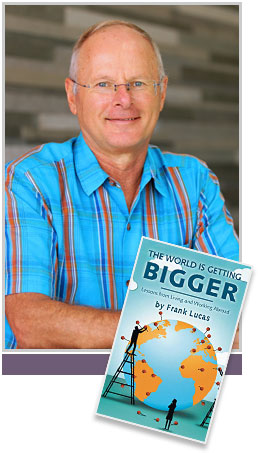 Frank Lucas, author of The World is Getting Bigger
Partridge was very supportive in the publishing of my book.
---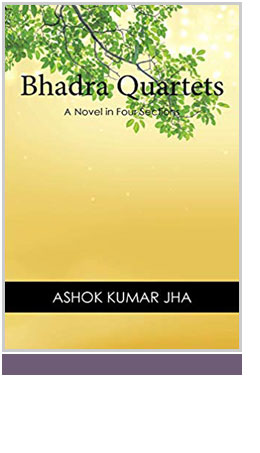 Ashok Kumar Jha, author of Bhadra Quartets
I must say I enjoyed interacting with the whole bunch of the Partridge functionaries, really gentle and helpful people, who could lead us to the publication Bhadra Quartets.
---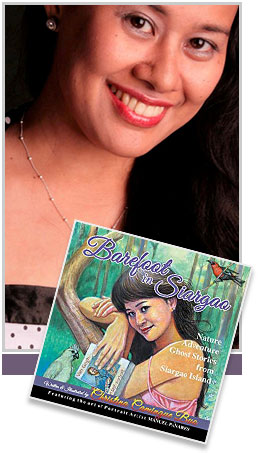 Christina Camingue Buo, author of Barefoot in Siargao
It has been an enriching and empowering experience. Partridge Singapore goes the extra mile and provides a personal touch.
---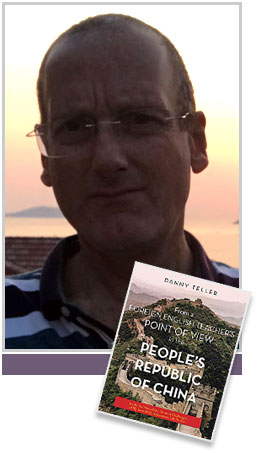 Danny Teller, author of Full of Jewish Promise and Spiritual Adventures; The Nepalese Legacy in Short Stories; A first helping of rice, lentils, and Vegetables for All To Share and Care; The Challenge of Making Aliya to Aretz Israel because It Was Never Really a Dull Moment; AND To be a Foreign English Teacher in China
I would like to pay special tribute to the staff associated with Partridge for making my publishing experience a memorable one. I sincerely hope to continue to write and do business with them for many more years to come in the future.
---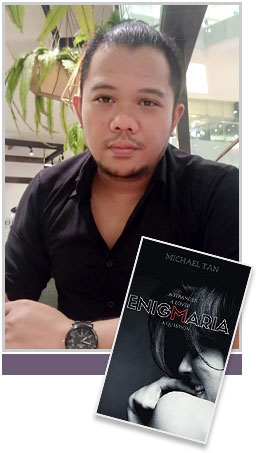 Michael Tan, author of Enigmaria
My journey with Partridge has been a wonderful ride. For some reasons – mainly because I had tons of revision, I had to delay sending the manuscript for a couple of months. But Partridge, professionally, stayed by my side. Encouraging. Supporting. This is, like I said, a wonderful ride.
---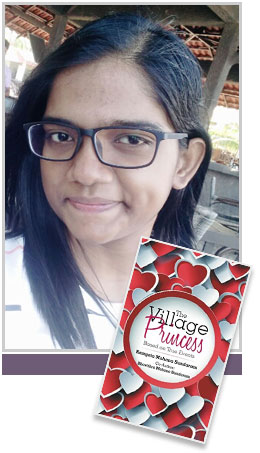 Rampria Mohana Sundaram, author of The Village Princess
Believe in yourself and keep going, and along with that, Partridge will continue to boost up your journey from time to time without any hardship and also with their lovely service.
---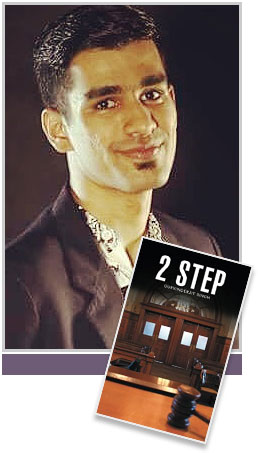 Gurvinderjit Singh, author of 2 Step
I feel proud and happy to be a part of Partridge family because they have helped a lot in terms of publishing my books. There is no word for me to describe, how the journey from the starting of book until the publishing process went. I was going through lots of financial problem but Partridge's family never stop giving me suggestions so that my book could be live. Today I am an established writer because of Partridge and hope more projects that are up coming, I would choose Partridge again.
---
Hamza Rahman, author of The Magic Jacket
I was pleased with the Partridge experience and the support that they provided me. Without them, I would not be able to be to say that I am a published Author! The most time was spent on the illustrations as I wanted to get all the pictures perfect – which they are now!
---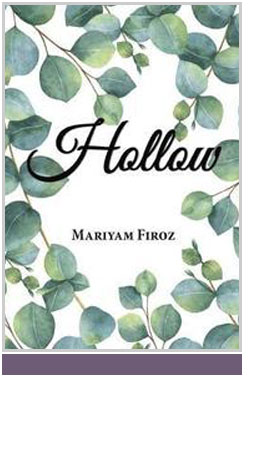 Mariyam Firoz, author of Hollow
Partridge has been trustworthy and real quick. It was a pleasure working with the team at Partridge – super efficient and reliable. They almost spoon-fed me all the major aspects of the publishing process which was a total win-win!
---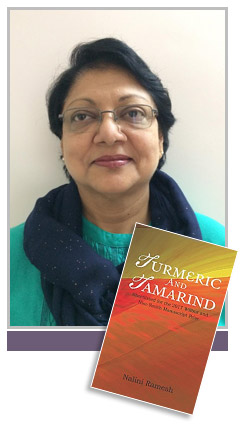 Nalini Ramesh, author of Turmeric and Tamarind
The publishing experience was pleasant at every step. However, my favourite part was interacting with the editing team, and the wonderful Partridge Singapore team. Partridge Singapore is extremely professional. It is a learning experience that every author should have.
---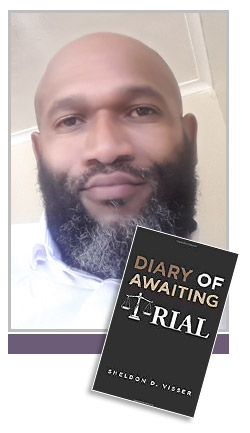 Sheldon D. Visser, author of Diary of Awaiting Trial
The experience has been amazing. The team that worked on my project kept our interaction via email and phone call very professional, with every development of my book I have been updated. I am very pleased with Partridge Publishers and the exposure my book is getting on a platform such as Amazon, is truly great.
---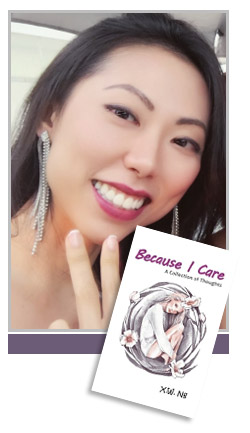 X.W. Ng, author of Because I Care
I had an incredible experience with Partridge. My publishing consultants were responsive, and open to discussing alternatives and solutions when issues cropped up.
---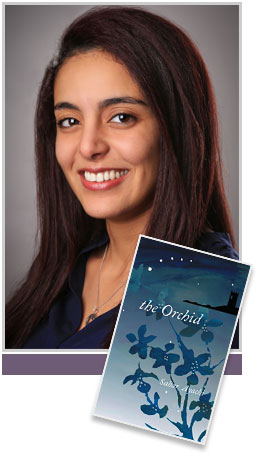 Sahar Ayachi, author of The Orchid
Amazing experience! The whole procedure went really smoothly. Everyone I worked with was very professional, and very helpful whenever I needed something. I am really grateful to everyone, from the very first person I talked to on the phone last year to the current marketing team I am working with right now.
---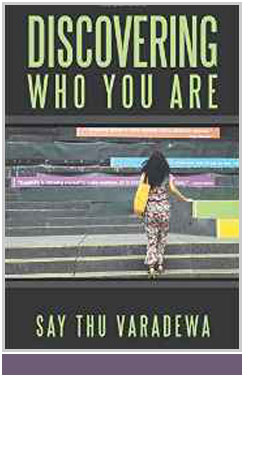 Say Thu Varadewa, author of Discovering Who You Are
The publishing process was so smooth and very convenient via Partridge Singapore. The staff are very friendly and approachable. It was an amazing experience with Partridge.
---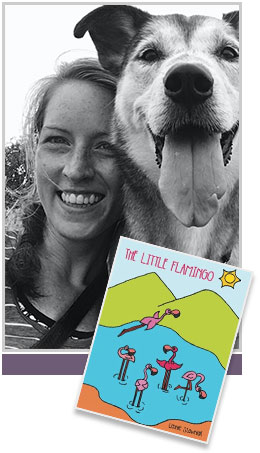 Leonie Stawniak, author of "The Little Flamingo" and "The Little Flamingo on the Move"
It was a wonderful experience. I am very thankful to my Check-In Coordinator (CIC) and Publishing Service Associate. As a first-time author I had no idea about the whole process but he helped me with every step of it.
---
Christopher Ting, author of The Picture We Took Together
All I can say is that Partridge did an excellent job bringing my book to life.
---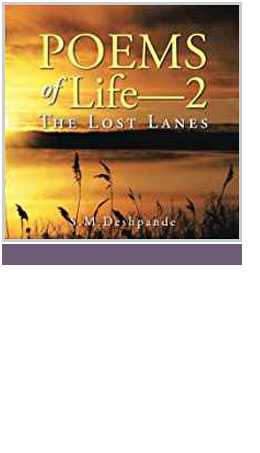 S.M. Deshpande, author of Poems of Life-2, The Lost Lanes
With Partridge Singapore, this is my second consecutive book. When I say 'second', it manifests in itself the quality of experience I had with them in the past. Moreover, they were consistent with that this time too!
---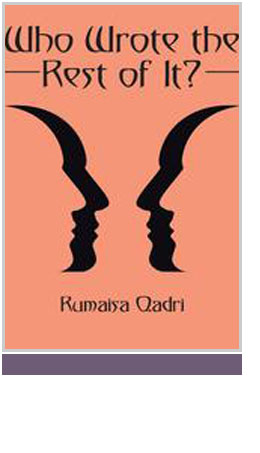 Rumaisa Qadri, author of Who Wrote the Rest of It?
There were two most exciting parts that I experienced, the first one was when my book passed the content evaluation and the second one was when it was live. OMG I was so excited and blissful. When I shared the link on social media apps. I got hundreds of congratulation texts. I was feeling like on top of the world. Whenever I will think of publishing any of my books Partridge Singapore will be the only source. I am really thankful and satisfied with their execution. I recommended this to my friends also.
---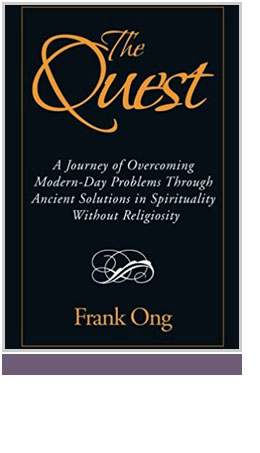 Frank Ong, author of The Quest
Pleasant, professional and efficient.
---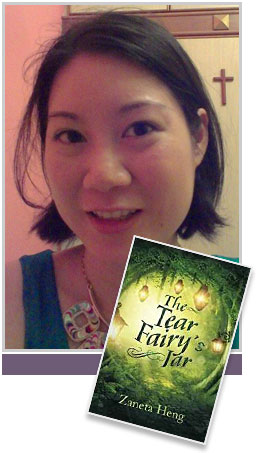 Zaneta Heng, author of The Tear Fairy's Jar
I like the professionalism that Partridge brings to its authors, like assigning the book an ISBN number, copyrighting the book for us, assigning us various consultants for various legs of the publishing journey, and the prompt responses and open communication lines.
---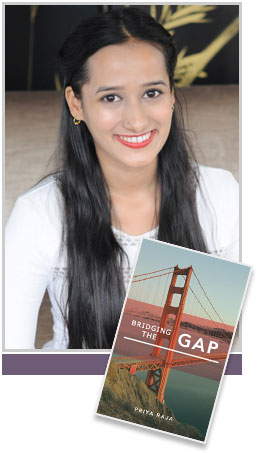 Priya Raja, author of Bridging the Gap
My Partridge experience has been pretty smooth and meaningful. The team was dedicated to helping me publish my book. I was often away, stuck in between chapters, but they were patient and aligned things perfectly.
---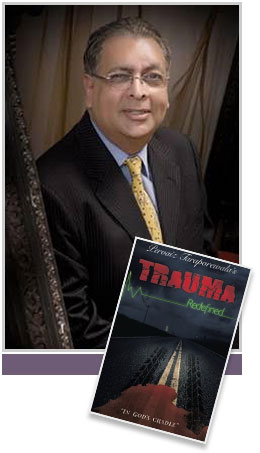 Pervaiz Taraporewala, author of Trauma Redefined
My Partridge experience was AWESOME!! If you want to succeed, log on to the Partridge website.
---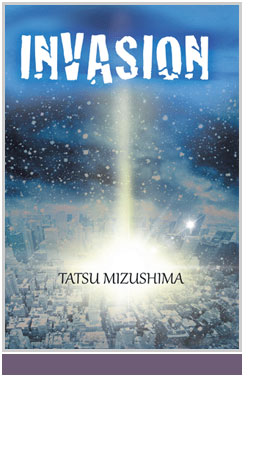 Tatsu Mizushima, author of Invasion
My favourite part of the publishing experience was the excitement of finally being able to publish my book after a year of searching, especially with such a friendly company like Partridge. They made me feel like I'm one of the family and seemed to really want to help me achieve my goals.
---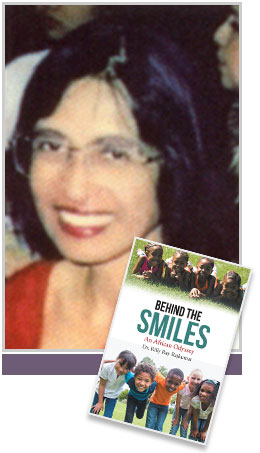 Rilly Ray Rajkumar, author of Behind the Smiles
I enjoyed talking to the different staff in Partridge Publishing, who helped me to learn about the various steps needed to print and publish a book. My Partridge experience was great, and I enjoyed it. Thank you.
---
Siew Ling Seah, author of Food and Mental Health
My Partridge experience was that they always gave me a quick response, and when I spoke with my publishing consultant, they were always helpful and friendly.
---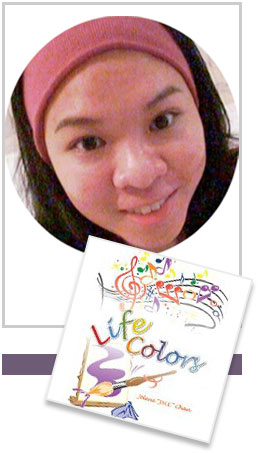 Jolene Chan, author of Life Colors
The Partridge Team fulfilled their expectations with dedication and was supportive throughout the process. I would like to thank them on their dedication.
---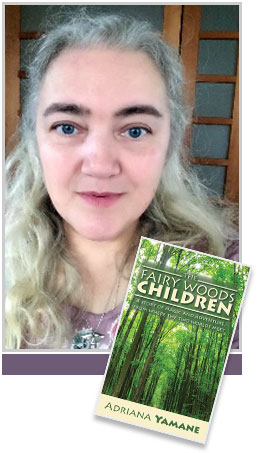 Adriana Yamane, author of The Fairy Woods Children
My Partridge experience was positive. I met a team of people who were kind and understanding, and not just professional, but also friendly. I felt cared for, and supported during the writing and publishing of my book.
---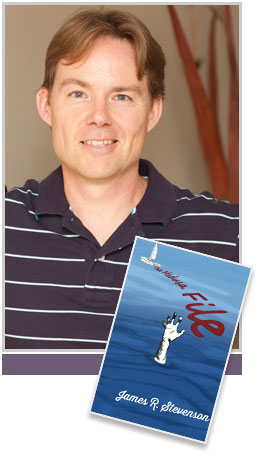 James Stevenson, author of The Medusa File
I have found Partridge to be professional in the services they offer and helpful during the publishing journey. I would strongly endorse them for writers seeking to self-publish.
---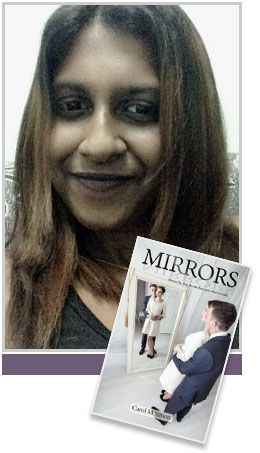 Carol M. Simon, author of Mirrors
Everyone at Partridge Singapore helped a lot to make this an amazing journey for me. I appreciate everyone's help and time. I will be back for more.
---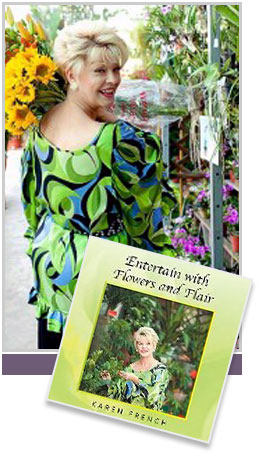 Karen French, author of Entertain With Flowers and Flair
I was allocated a great team at Partridge Singapore who were very patient and took the time to answer all of my difficult questions. Best of all, they were never pushy and always respected my decisions. I was guided through each step of the process and I personally had an excellent Partridge Singapore experience.
---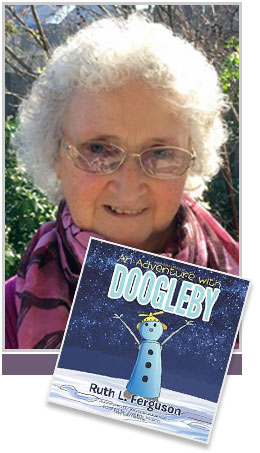 Ruth L. Ferguson, author of An Adventure With Doogleby
My experience with Partridge Publishing has been good. They have helped me along the way and with positive advice and suggestions. Certainly without their help my two books would not have been published.
---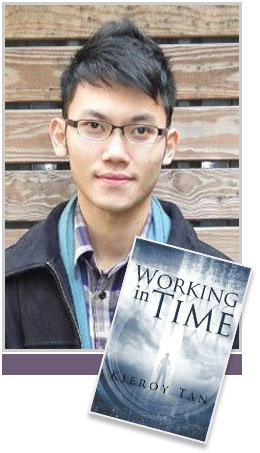 Kieroy Tan, author of Working in Time
Having good consultants made the experience a good and smooth process.
By clicking "Request My Free Consultation", you are providing your electronic signature, voluntarily authorizing Partridge Singapore and its affiliates to contact you using a manual or automated telephone dialing system and send you advertisement or telemarketing messages by email or text/SMS/MMS message to the address and phone number you have provided above. You are not required to agree to this in order to buy products or services from Partridge Singapore. You certify that you are over the age of eighteen (18). You'll get up to ten (10) messages per month. Standard message and data rates may apply. Click here to view our privacy policy.